And Now For Something Completely Different:
Jaseng Hospital in Seoul
There are places in the world that take a dramatically different approach to treating back pain. Join Cathryn on her journey to visit the Jaseng Hospital of Korean Medicine in Seoul, where she'll meet Dr. Joon-Shik Shin, who pioneered a non-surgical treatment program that consists of acupuncture, Chuna manipulation, herbal medicine and exercise.
BackFirst Comes Between Bus Drivers
and Back Trouble
San Francisco bus drivers' back pain was costing the city millions of dollars in workers' compensation claims. But how can you treat back pain in people whose jobs keep them always on the go? Create a gym that moves with them! Michael Leary, a well-known physical therapist in Marin County, discovered a unique solution to the ongoing back and health problems of the Bay Area bus and cable-car drivers. Meet Michael, his team, and some of the bus drivers who have recovered, both physically and mentally, thanks to the BackFirst program and the HealthStrong mobile bus.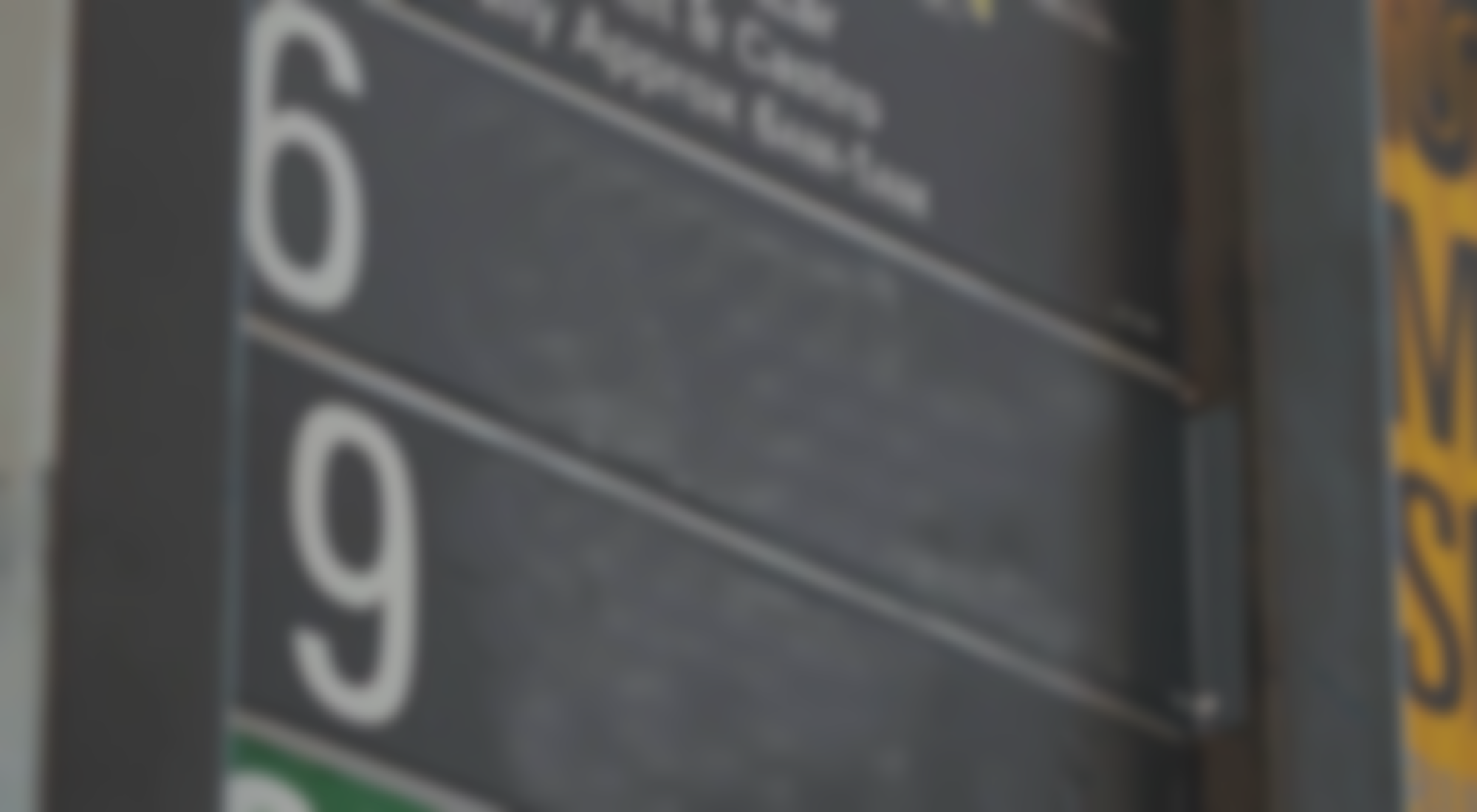 The End of the Office Chair As We Know It
Truthfully, the field of "ergonometrics" is more closely related to marketing than to science. But if you spend most of your waking hours with your backside in a chair, there are useful options to consider. Here, Cathryn separates the wheat from the chaff with David Kahl, the founder of ErgoDepot. His business is now called Fully, with retail stores in San Francisco and Portland, OR.
What's The Deal With Epidural Steroids?
This 15-part series provides information on epidural steroid injections in light of the public health crisis from contaminated steroid injections that killed 64 people in 2012. Cathryn explains what caused these deaths, and whether these shots are safe and effective for back pain sufferers.
Goodbye To Bicycle Backache
Mike's Bikes, in San Rafael, CA, not only sells bikes and related equipment, but can also adjust a bike to fit your body and motion perfectly. Follow Cathryn to her fitting session with Kelley Hale, a certified specialist in what is known as BG FIT: Body Geometry Fit Integration Technology. BG FIT technicians like Kelley can help fit a rider's bicycle – no matter the type – to the rider, rather than the rider having to accommodate the bicycle. In her session, which is typical of BG Pro 3D Video FIT sessions, Cathryn first describes her injury history and her riding goals. Kelley takes relevant measurements in order to find the ideal position and the perfect balance for Cathryn to finally ride comfortably. Cathryn comes away from the session with a custom-fitted bike, a happy back, and the details of her settings so that she can get a bike fitted perfectly, say for that bike trip in France she'd like to take.
Happy Backs Need Exercise
Take a trip to the gym with Cathryn, where she trains with her personal Goddess of Exercise, Diana Williams, who has helped her on her journey to building a strong and healthy back. Get some ideas for a back-happy workout routine here, but be sure to check them with your physician or back pain practitioner before getting started.
We hardly ever consider it, but the condition of our feet has a lot to do with the state of our backs. High heels, which admittedly, we love, are troublemakers. But are we doomed to go around in sensible shoes? Here, Cathryn explores how the high-heel fetish got started, how Sex and the City put Jimmy Choo and Manolo Blahnik on the map, what those shoes are doing to your pelvis and spine, and why Sarah Jessica Parker has given up on the footwear she made famous. For more information related to this video, click here.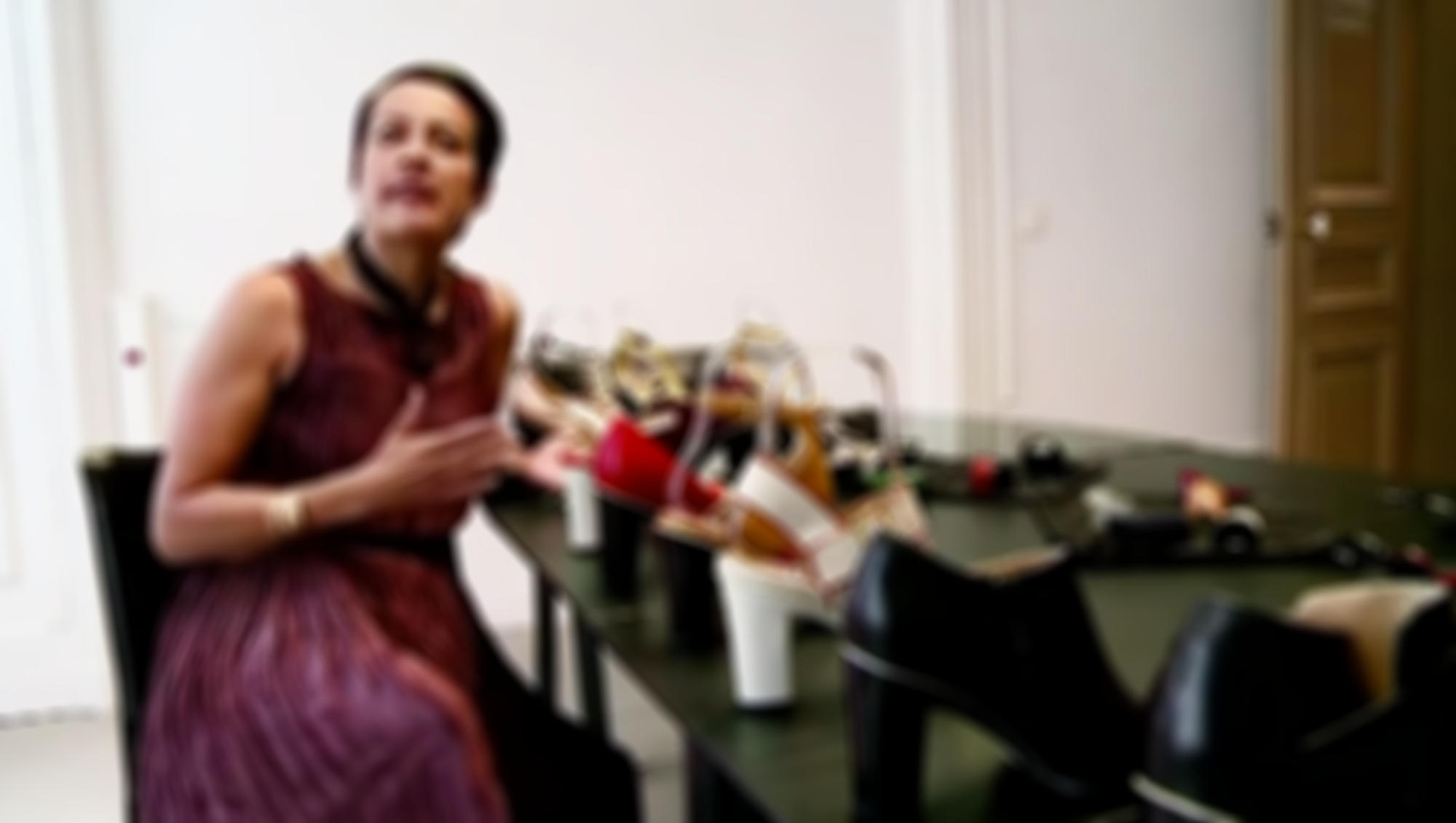 Cathryn met Bob Erickson at an annual art fair held in her hometown. His beautiful wooden chairs stood out amongst the standard blown glass, jewelry and pottery -- and they are made for back pain sufferers. These chairs are customizable functioning sculpture made from domestic hardwoods. They're very expensive -- from $2500 to $5000 -- but keep in mind that they are handmade, with a limited production of 75 pieces a year, and they are in the collections of several museums. For more information about Erickson Woodworking, visit: www.ericksonwoodworking.com.
Cathryn introduces her best four-wheeled travel companions and shares some tips on what back pain sufferers should look for when buying luggage (and how to pack that suitcase so you can actually lift it into the overhead compartment!)